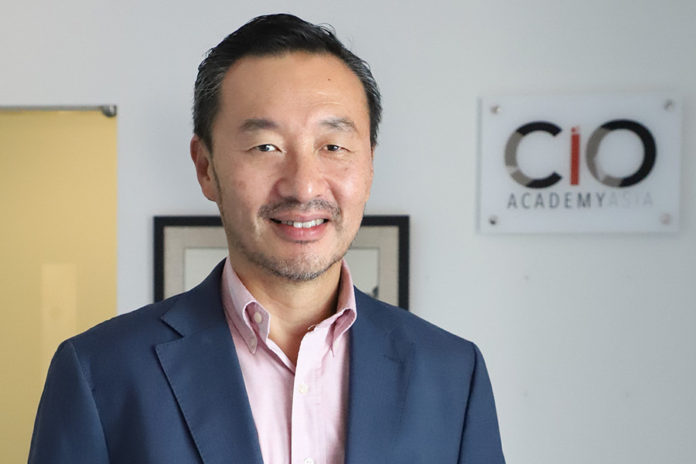 Singapore, 1 September 2018 – CIO Academy Asia is very pleased to announce the appointment of Mr Koh Kok Tian as its new Deputy CEO with effect from 3 September 2018.
Mr Koh will be involved in spearheading the company's operations as it embarks on several new strategic initiatives and partnerships in the coming months. These new programmes will dive deep into the subject on digital leadership competencies which are required to equip current and future leaders in organisations as they embark on their digital transformation journeys. It will further complement CIO Academy's existing offerings which have successfully been delivered to the Asian market over the last few years.
Mr Koh brings to CIO Academy Asia more than 20 years of executive and leadership experience in the Tech industry, helming various leadership roles.
He was most recently in charge of business development and strategic projects at Inchcape Singapore – a leading automotive distributor and retailer, where he focused on MaaS, TaaS (Mobile and Transport-as-a-Service) to Autonomous Vehicles initiatives.  He also headed the Supply Chain Operations where he oversaw all aspects of the company's Vertically Integrated Retailing Distribution Model. Prior to that he was the IT Director and a member of the Inchcape global team with responsibilities in Asia.
CIO Academy Asia's CEO, Mr. P. Ramakrishna (Rama) says Mr Koh is not new to CIO Academy, he has been involved as a CIO participant with many of the company's previous programmes. He will definitely be a valuable member to the company's executive leadership team.
"Kok Tian has a unique combination of strategic focus, operational skills as well as relevant digital experience from a practitioner's point of view. We look forward to his contributions as he joins the CIO Academy Asia family," said Mr. Ramakrishna.
CIO Academy Asia runs a series of tech-related programmes every year to support a community of 35,000 IT professionals and management executives in business, government and community organisations across Asia.  Digital leaders are always on the lookout for innovative insights to drive their organisation's digital transformation initiatives.
"Previously, as an advisor and an active participant of its programme and activities, I have always admired CIOAA's various initiatives to bring together CIOs, tech professionals and business executives as a community where they can share insights, knowledge and experiences," said Mr Koh. "I look forward to working with Rama and the CIO Academy Asia team to drive the company's next stage of growth and helping our community as they take on the challenges of digital transformation."
About CIO Academy Asia
CIO Academy Asia helps leaders succeed in a fast-changing world driven by technology advancements.  We create platforms where CIOs, business leaders and thought leaders share their insights, knowledge and expertise with the wider community of IT professionals and management executives in business, government and community organisations.  We work with the IT and business community to raise professional standards and capabilities in the innovative use of technology to solve complex issues and challenges.
For further information contact:
Dewi-Marie Vincoy, Digital Marketing & Project Manager
dewimarie@cioacademyasia.org